This client has hired me several times over the years to help her with a range of situations in her home. People's lives are constantly evolving, children go through different stages in their young lives which means the use of space may need to be revisited, and family priorities never stay the same.
With the new year just around the bend, the homeowner really wanted to make some changes in her life. She had already taken steps to make that happen. Now she wanted ideas on how to improve her home.
These photos taken during the on-site consultation underscore how a small change can dramatically impact family interaction.
Before: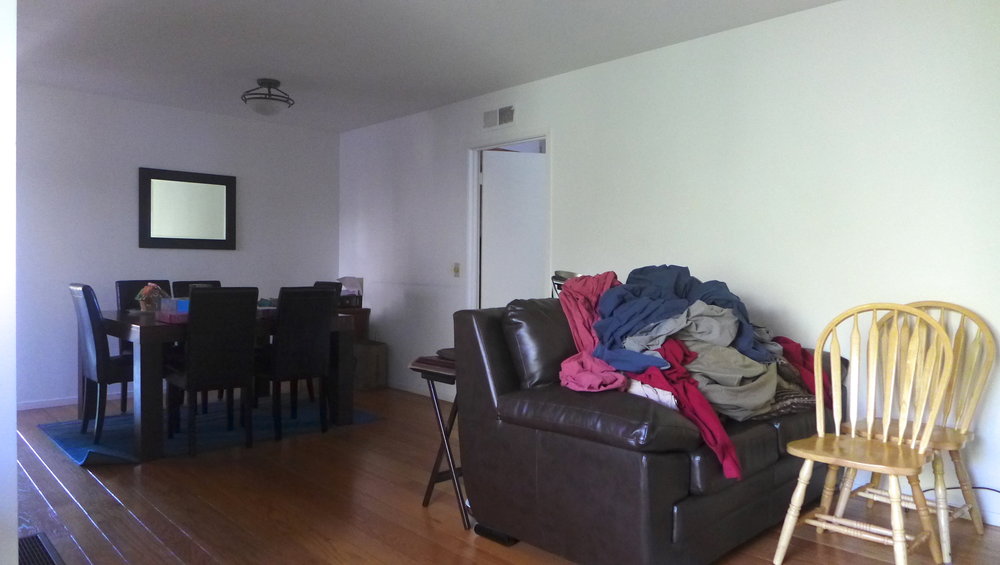 After: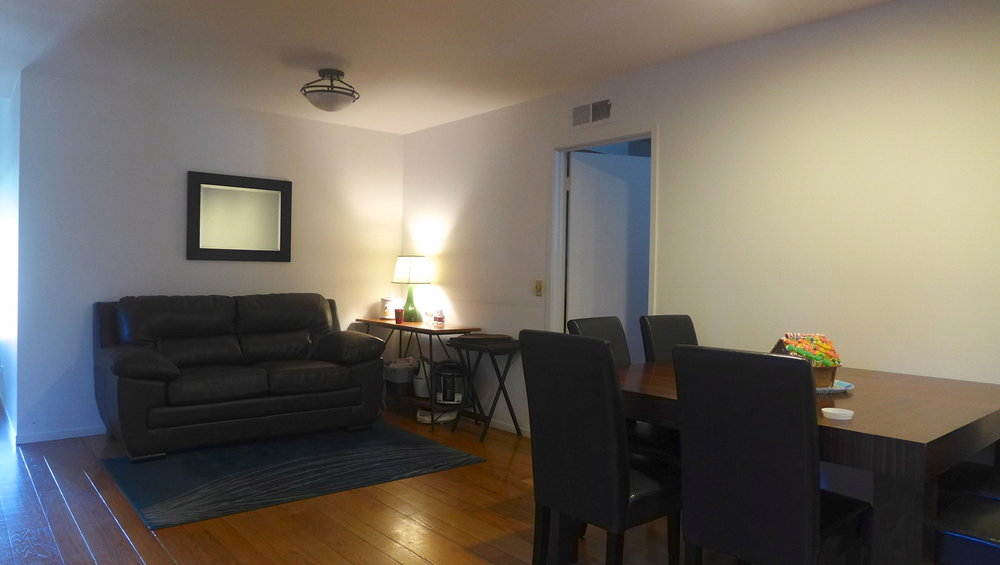 Problem #1:
Right smack in the middle of the family room was a leather couch, a kitchen rack behind it, and two wooden chairs next to it. No one sat on the chairs or that couch… ever! Instead, my client reluctantly admitted that since purchasing the couch two years ago, she always leaves laundry there until she has time to put it away.
Problem #2:
The dining table was in the back of the room. Technically that made sense because it was near the door to the kitchen. But the space felt tight and cramped, so the only time it was ever used was during meal time.
With a mountain of clutter in the middle of the family room (i.e. the focal point!), and a dining area that felt cramped and uncomfortable, the qi was terribly misplaced. There was not a single place in the entire open floor plan where the family could really come together, and that had all kinds of negative implications.
Before: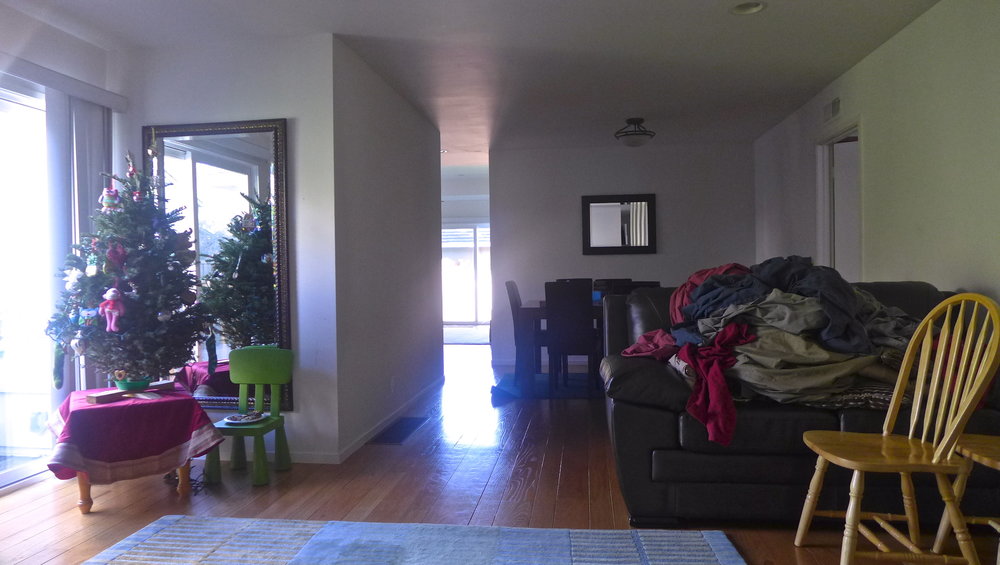 After: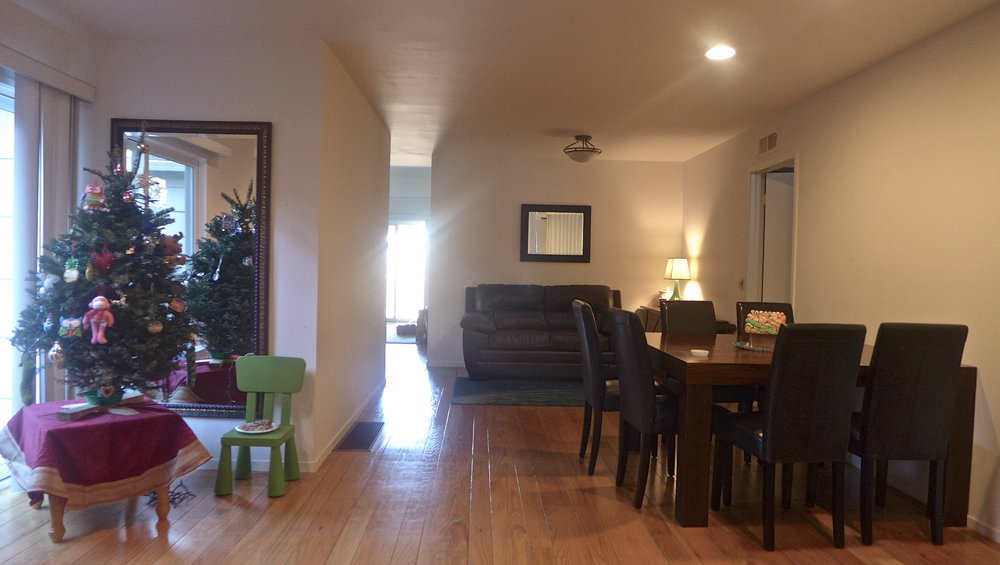 Initially the client was very hesitant with the changes I proposed, but once she saw how it looked, she was ecstatic! The couch against the back wall suddenly became an inviting seating area. The room lamp in the back corner did wonders. And the dining table now serves as a central meeting place for the family to hang out, do homework, work on arts and crafts, or just be together and catch up on their day.
When her 7-year-old first saw the changes, she said, "It feels like a new house!" We thought so too!
The entire ​room felt more warm, inviting, open, and spacious. Best of all, it took us less than half an hour to do.
View all Gallery Case Studies