About Me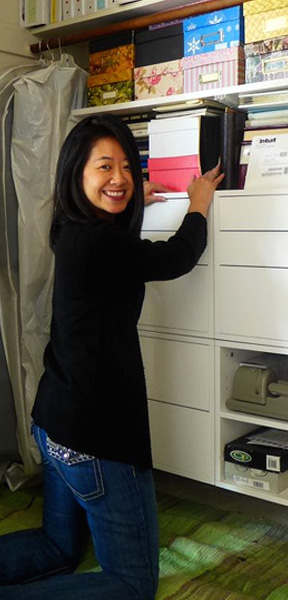 Hello! My name is Christine Hsu, and I am a professional organizer in the San Francisco Bay Area. I organize homes and home offices for busy professionals and families, with a specialty in space planning and qi optimization.
Millions of people struggle with chaos in their homes that comes from too much clutter, too much "stuff", and an overall lack of organization. Yet the mere idea of trying to get organized can be daunting because they either feel overwhelmed, or they simply don't have the time.
This is where I come in. Some people are born with the organizing gene, and I am one of them. I take the weight off your shoulders by guiding you through the process and working with you to get the job done. Best of all, I make the process easy to follow, simple, and fun.
I feel very fortunate to be able to utilize my organizing skills to help people lead happier and more productive lives. So contact me today to schedule an appointment. It is the first step to wonderful new beginnings.

Why Hire Me?
Space Planning Expertise
Small Business Experience
Seasoned Professional

Member of NAPO San Francisco Bay Area