Home Organizing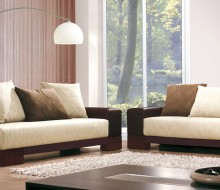 Major life changes can trigger the need to organize your home – a big move, a new baby, downsizing, combining households, and other reasons.
Often times, it is that quiet "aha" moment when you realize that life can be so much better if only your home was organized.
Whether it's a specific problem area or entire sections of your home, I can take care of it so you don't have to. Qi optimization is included.
---
Rates
$150 – "Pay as we go" hourly rate
$375 – Per organizing session (3 hours)
$999 – 3 organizing sessions (9 hours)
To contact Christine now, click here.
---
5 Reasons to Organize Your Home
Live well and be happy – Your happiness is directly affected by the state of your home. It's that simple.
Rid of negative energy – Your surroundings have a direct impact on your state of mind and will even affect your health.
Have the life that you deserve – You've bought your dream home, but the quality of your life is marred by chaos and clutter.
Take back control of your time – Spend your time doing the things you love, not looking for things you can never find.
Reflect the person that you are – You deserve a home that you can be proud of and that reflects the person that you are.
Return to Main Services