Qi Optimization
When I help my clients organize their homes and home offices, I also assess the qi – the overall energy and flow of the room – to see if the space can be better utilized.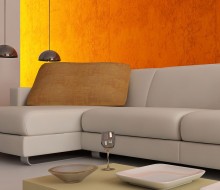 Qi (also known as "Chi" or "Ch'i") isn't some hard-to-understand, mystical feng shui concept from ancient Chinese philosophy.
In terms of your living space, it is simply how it feels – the way the lighting, furniture, room layout, use of space, and colors in the room all come together.
Why is this important?
Because even if your "stuff" is 100% organized, your home can still feel cluttered and uncomfortable.
Not every situation involves qi optimization, such as kitchen or closet organizing. But it is an area of expertise that I am very passionate about because misplaced qi can negatively affect your family, your overall well being, and the quality of your life. The qi in your home directly impacts your happiness, and it is the one element of your home that you can control.
* Case Study – Transforming the Lam Residence
* Case Study – Enhancing the beauty of a home in San Francisco
It's the room that no one ever enters, the space that is never used, and the couch that becomes a dumping ground for clutter because no one ever sits on it. Somehow the energy doesn't feel right, even with the best of furnishings, and therein lies the problem.
Return to Main Services