Home Office Organizing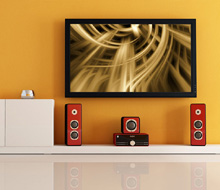 If you are feeling frustrated and unproductive with your home office, I can provide solutions so that it serves you like it should. Likewise, if you need a home office, I can create a space in your home where you will feel fully engaged and inspired.
ARTICLE: How I built a global network from home
Creating a comfortable home office doesn't require a lot of money, nor do you need a complex filing system or furniture modules to make it work well for you.
* Case Study – Zola Home Office
It just needs to a) meet your specific objectives, b) cater to your natural inclinations so it makes sense to you, and c) reflect your personal style for a space is uniquely yours.
---
Rates
$150 – "Pay as we go" hourly rate
$375 – Per organizing session (3 hours)
$999 – 3 organizing sessions (9 hours)
To contact Christine now, click here.
Return to Main Services