Recently retired, this client wanted to pursue new adventures but was frustrated with her home office. She was an otherwise organized person, and the rest of her house was beautiful, in good order, and flowed really well.
Her home office doubled up as a guest bedroom, thus the oversized futon couch, and she wanted to get it into shape before her adult kids came home to visit. She also didn't like the blue futon cover and needed help choosing a better color. So off to work I went.
(Click images to enlarge photos)
Purging, decluttering, and re-organizing the "stuff" are standard steps for any home office project. And changing the futon cover to a deep forest green helped to pull the room together.
But the key to making the space feel cozy and inviting was optimizing the qi and re-arranging the furniture to bring out the full potential of the room. All of the "stuff" can be 100% organized, but if the qi is wrong, the room will still feel awkward and uncomfortable.
To learn more about my home office organizing services, click here.
After we reworked the space, the client hung up her wall art, accolades, and other personal items that made the room "her". It's beautiful, and it now matches the rest of her home.
To read her testimonial, click here.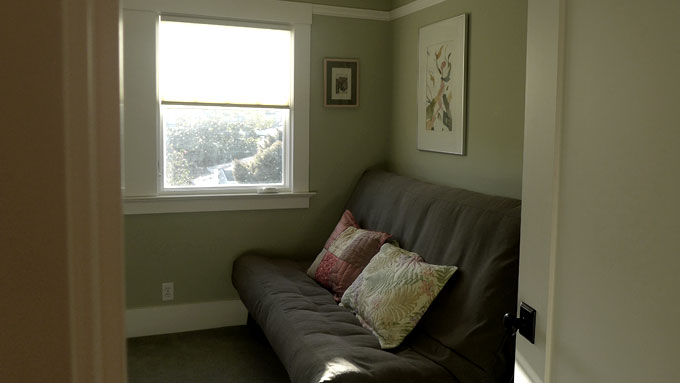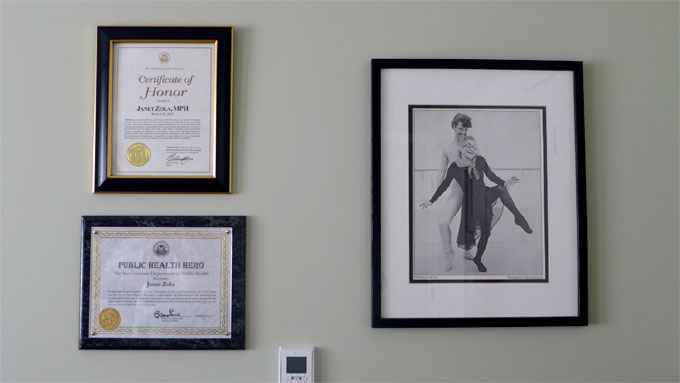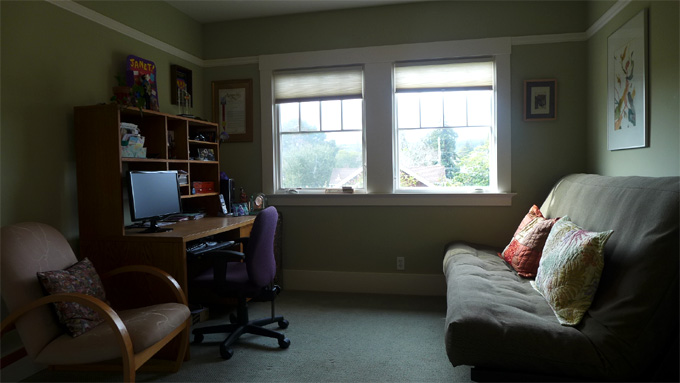 View all Gallery Case Studies