Sometimes dads can be very stubborn.
Mine is no different!
My dad has been retired for awhile now and is very involved with his church – helping with choir practice and with the church's building expansion projects as a trained engineer. He spends many hours in his home office which for the longest time looked like this: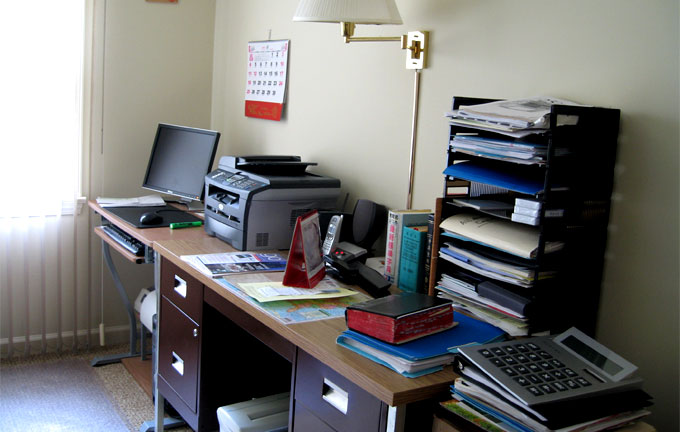 Each time I saw him sitting at the far end of this crazy contraption, working on his computer, I would cringe. He deserved so much better! But he was fine with it, and eventually I gave up trying to convince him otherwise.
One day, my mom and I walked into a furniture store and saw the perfect desk. I had to try this one last time to convince my dad to please let me revamp his home office.
To my surprise, he actually said, "Okay!" And this picture, I believe, says it all: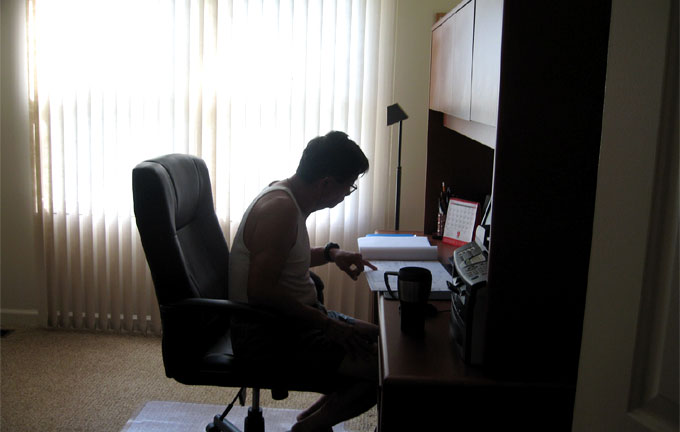 Clearing out the clutter and purging all the "stuff" was just the first step.
Next was to gather ALL of the important documents scattered around the house – in the kitchen, in the bedroom, in old file cabinets that haven't been opened in years – moving them to the office and getting things in order. For once in their lives, all of their critical documents are all together in one place, and organized.
This is what I do for my clients, i.e., I enhance the quality of their lives, and I give them peace of mind.
To learn more about my organizing services, click here.
View all Gallery Case Studies