This master bedroom has two large closets. The walk-in closet near the front had been "his", and the closet towards the back of the room was "hers".
Both closets were filled with empty boxes, binders, piles of paper, old receipts, unused electronics, boxes and boxes of wires, accordion files, and plastic bins with 'stuff' in them that were long forgotten. Oh, and did I mention clothes and shoes?
The other dilemma was that his closet was easily accessible. Hers… not so much.
SOLUTION: Why not share the walk-in closet for all of their clothes and shoes, and designate the back closet for all of their office supplies, photo albums, and other non-wearables?
Before and after:
(Click on the photos to enlarge)
How often will they need to access office supplies and household binders/finances? Not nearly as often as their clothes and shoes. It was the perfect solution.
My client had been wrestling with the back closet because the white shelving unit was custom-built on the left side. But as seen in the photos below, it was hard to get back there because the large TV cabinet was in the way!
It was also hard to see because there are no lights in the closet, thus the stand-alone room lamp as seen above. But that was plugged into an outlet behind the TV cabinet, so it was impossible to close the sliding doors.
Before: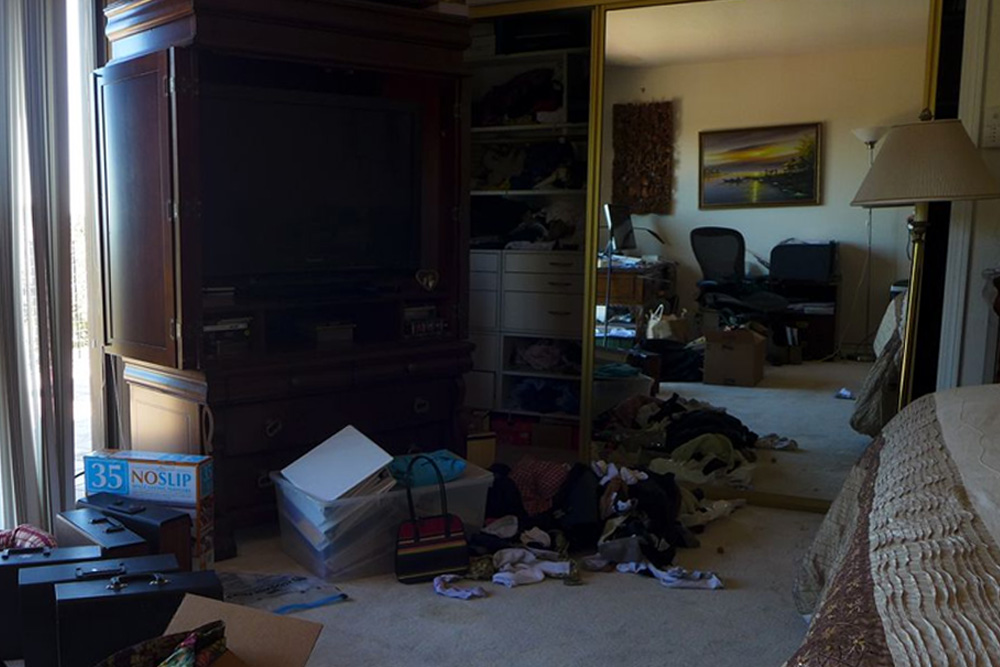 After: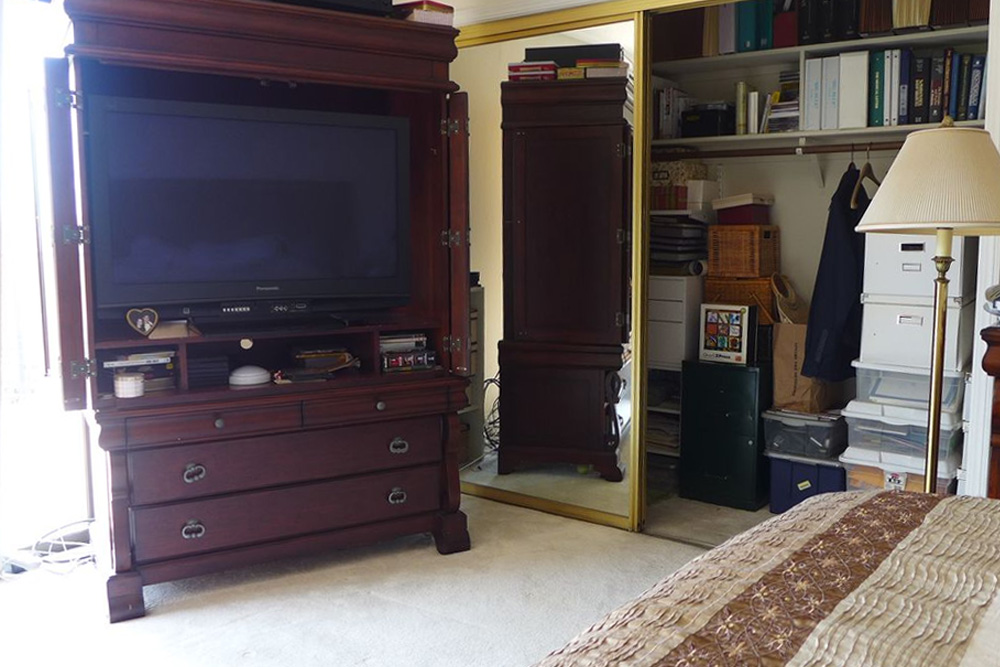 It was one problem (access)… after another (lighting)… after another (clutter).
The client had been dealing with this for over a decade! And yet it only took three organizing sessions to turn the whole thing around.
A few days later, she sent me this text:
"Had a party on Sat night it was nice to throw all my shoes around the cleared-out closet floor, be right next to the full length mirror AND have decent lighting!"
View all Gallery Case Studies