When I am asked to help solve organization and space issues for a particular room during in-home consultations, often times another area of the house also gets enhanced in the process – a bonus for my clients.
This usually happens when people have too much furniture, their existing furnishings aren't being utilized to their full potential (what I call qi optimization), their life situations have changed, or a combination of the above.
The changes to this dining area below was actually a byproduct of another project:
Before: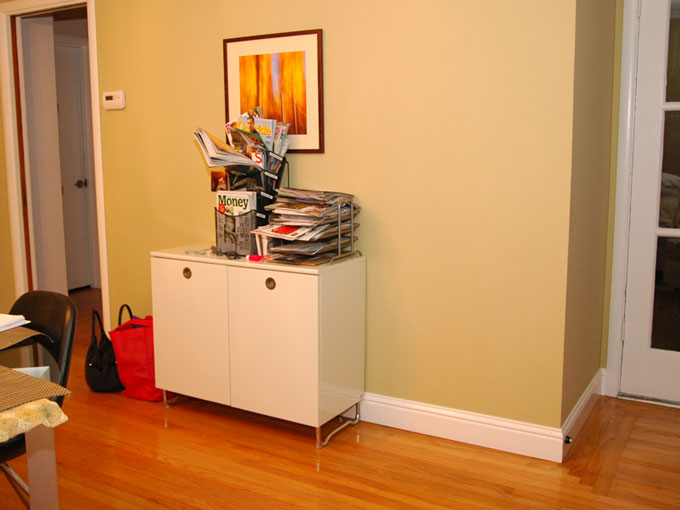 After: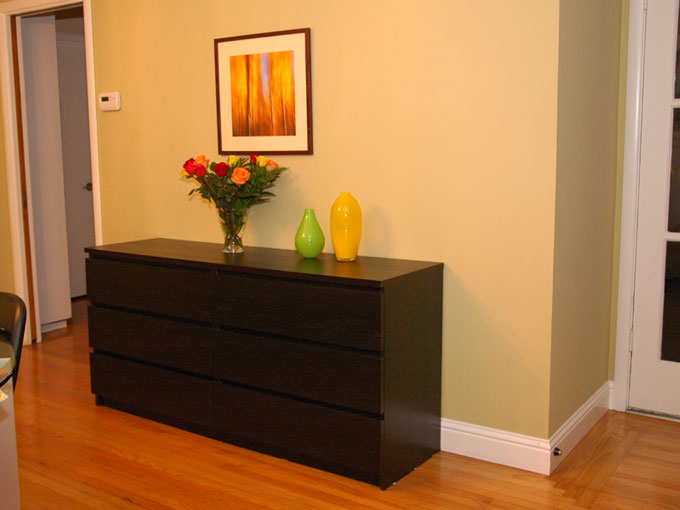 The white cabinet was moved into the master bedroom, and the dresser from the bedroom was moved here.
Since the dresser is wider and has more counter space for decorative items, it enhanced the look and feel of the dining area.
To read the client's testimonial, click here.
View all Gallery Case Studies