These homeowners were frustrated with their children's play room, and I could see why.
A large white train set in the far corner stood out like a sore thumb. Mismatched storage bins were scattered about. Toys and books and stuffed animals were pushed up against the walls. And yet the client was also hoping to somehow bring the children's table and chair sets into the room. What to do?
By decluttering the space, putting a lot of the books and small toys into the storage bins, hiding the bins underneath the train table, and repositioning both the white train set and area rug, we changed the entire qi of the room.
Before: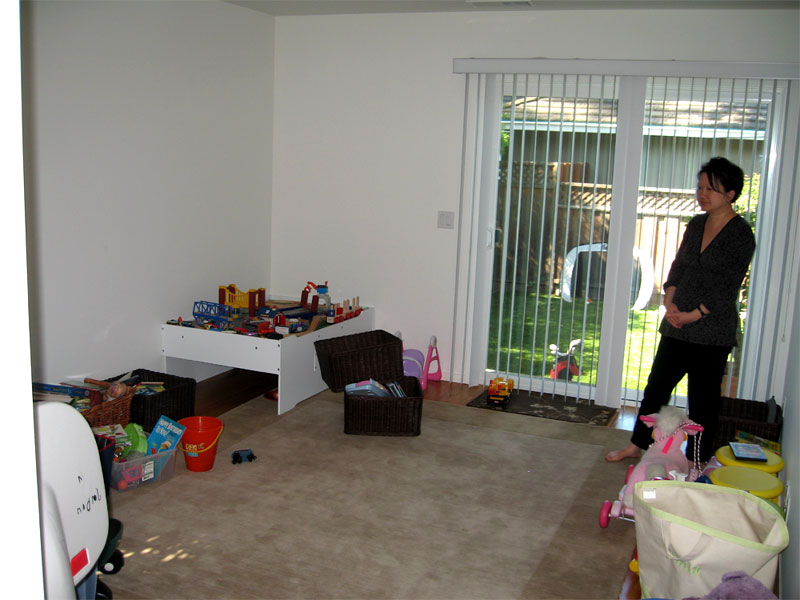 After: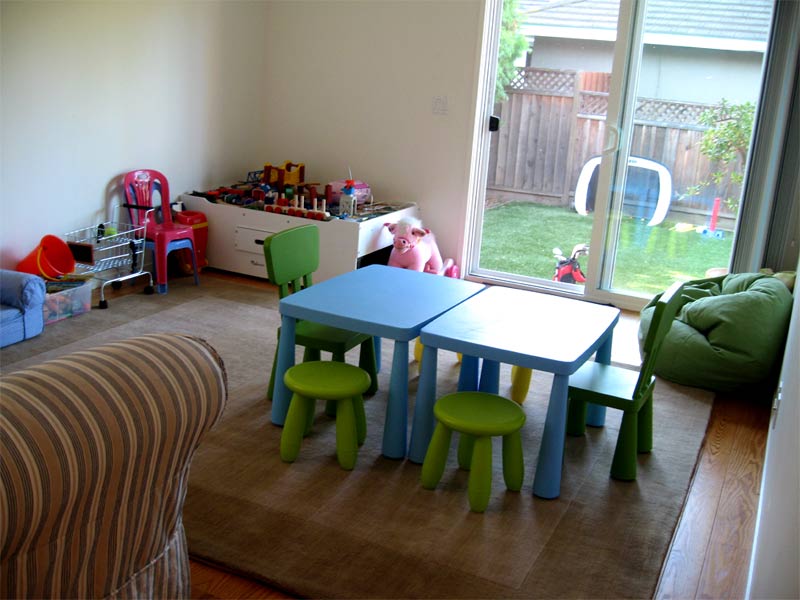 We also replaced the blue chair (see below) with the fabric couch from the family room that my client initially wanted to donate until she saw how nicely it fit in that space.
She could now imagine herself folding laundry on the couch while watching the kids. They can grow into it as they get older because it is inherently a nice, adult couch. And guests can sit comfortably in the room whenever their kids play there too, for they entertain quite often.
To learn more about my organizing services, click here.
The client was thrilled with the changes!
But the true test was to see how the children react to it. Afterall, kids don't lie! (Okay maybe some do.) They of course ran straight for the table which was terrific, for it is there that they can read and write and draw and be creative. It was so cute to watch them come in.
To read the client's testimonial, click here.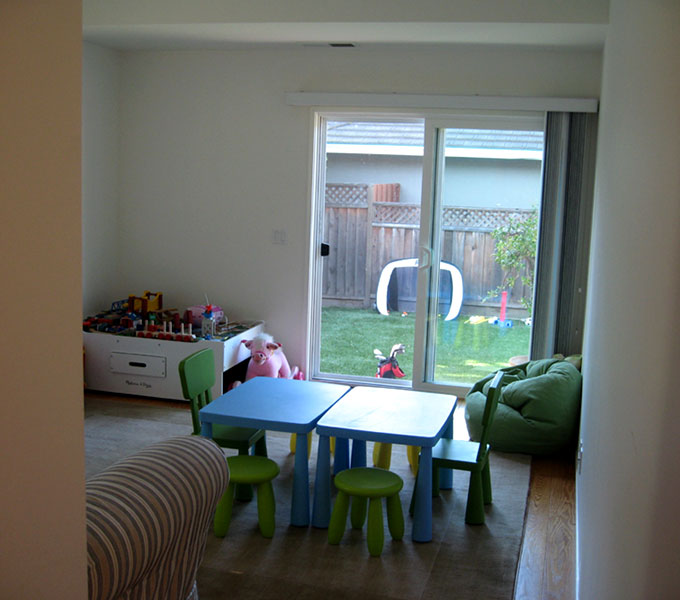 View all Gallery Case Studies