How do you even begin to organize a 5,000 sq. ft. home for a family with three children ages 9 to 17, a very active lifestyle, plus a dog?
This is a great example of the need for an in-home assessment. In this case, we planned for eight organizing sessions to start – one per week for the next two months.
Storage, Storage, Storage
The first step was to organize all the spaces that were being used for storage – the closets, garage, and pantry. Once we knew how much extra space we had to work with, we could then figure out where best to put what.
Before & After: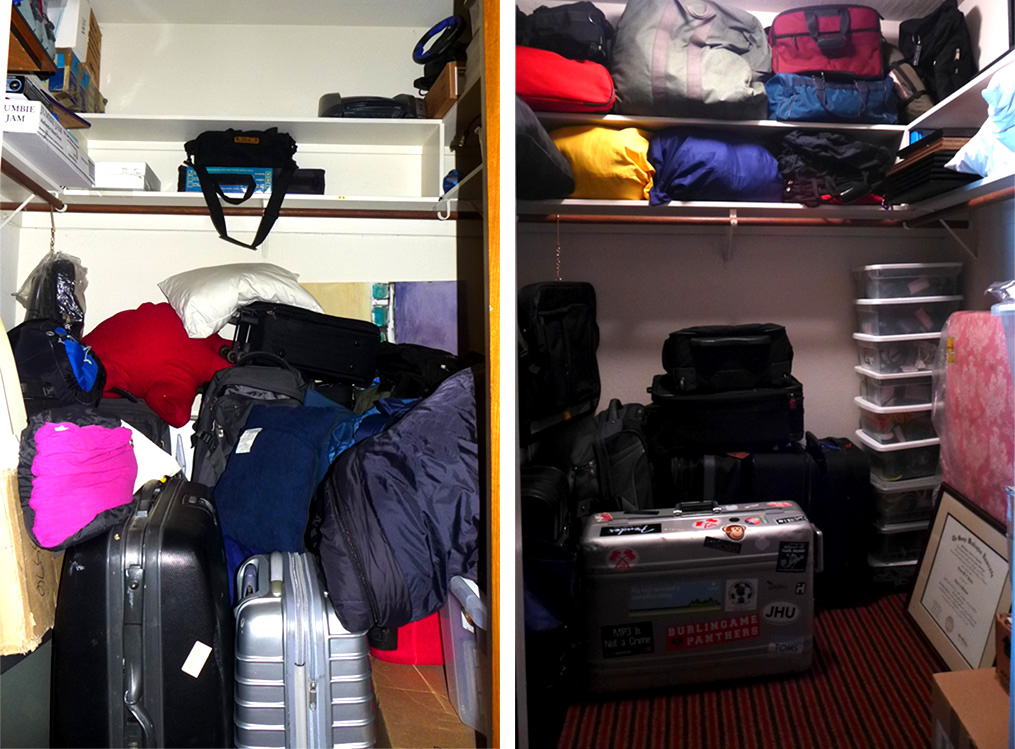 This step alone created designated places for a number of same-category items that had been spread throughout the house, such as:
All suitcases, sleeping bags, duffle bags, and other travel bags
Ski and camping gear
Unused A/V equipment, related accessories, and LOTS of wires
Music instrument cases for guitars, drums, cymbals, a ukele, an er-hu, etc.
Children's artwork (lots!), clothes, and toys of sentimental value that are no longer used
Outgrown clothes, shoes, wetsuits, bike helmets, etc. of an older sibling, to eventually go to a younger one
Tablecloths and napkins that were in the laundry room and family room drawers
Halloween and Christmas decor, including old Christmas cards to keep
Empty boxes to be kept in the house vs. those to be stored in the crawl space
Before & After: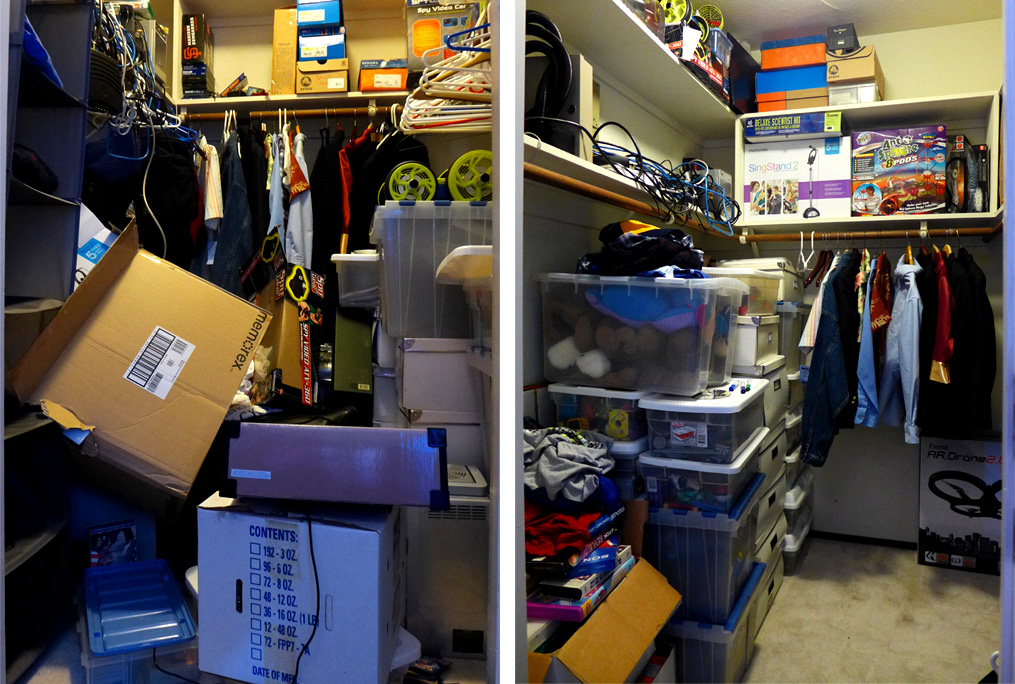 Once we knew where everything SHOULD go, it was just a matter of going around the house and putting things where they now belong.
What once seemed an impossible task became very easy with intentional planning and design. And, we had a lot of fun in the process!
View all Gallery Case Studies