I have had nine different home offices since 1993 – two on the East Coast, three on the West Coast, and four in Asia Pacific. I take my home office setup very seriously no matter where I live because it is the one place where I can get my head on straight, concentrate fully, feel inspired, and be 110% productive.
When clients ask me to help them with their home offices, I am committed to giving them that same experience.
Click here to learn how I built a global organization from my home office.
---
Designs By Christine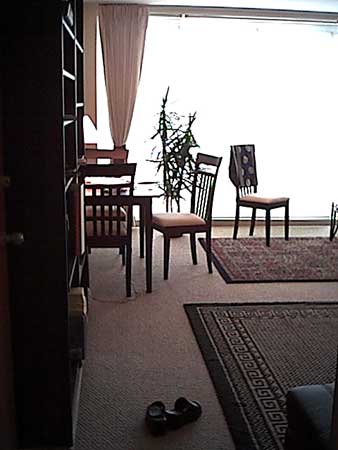 In D.C., I created a Japanese-inspired home office with white walls, a black desk, black file cabinets, and a black-and-white shōji screen that pulled the space together.
In Taipei, one of my offices looked like a cozy cafe. I painted the walls dark yellow. The rug was forest green, and the door frames, base boards, and blinds were black to match my desk. I did some of my best work in that room!
Another home office / bedroom that I had in Taipei was one of my all time favorites and was also the smallest bedroom I've ever had. Friends would come over and hang out there because it was that cozy and comfortable.
And when I moved to the Bay Area, my first apartment looked like a law office, as seen in the photo. I even felt like a lawyer, at times! The owner of the building liked it so much that he asked to take panoramic shots of my rental unit to use for marketing purposes.
View all Gallery Case Studies